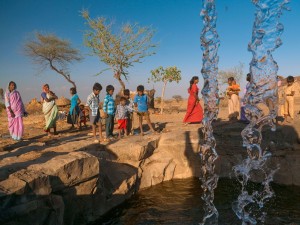 Shifts in Frontier Markets Investing
The practice of investing in frontier markets capitalizes on the rapid growth of a nation's economy when in the early stages of industrialization. During the early years of this century, frontier markets investments tended to be focused on the so-called 'BRIC' countries (Brazil, Russia, India, and China), which had been identified as the four big players in the emerging markets. In the last few years however, the attention of investors has shifted as smaller but equally – if not even more – robust vital growth opportunities have become apparent in the less developed frontier markets.
Although many investors withdrew from what they saw as high-risk emerging market investment following the 2008 bankruptcy filing of Lehman Brothers and ensuing financial implosions, frontier investments have shown to be surprisingly sturdy, leading more and more private equity investors to return. This focus on the frontier markets underlined by the fact that even Goldman Sachs's Jim O'Neill – the man who originally coined the 'BRIC' acronym – concedes that the BRIC's heyday is behind us.
Market Indicators Identify the Up-And-Coming Frontier Markets
Goldman Sachs cites eleven countries to which its indicators point as the most likely frontier markets: Egypt, Bangladesh, Indonesia, Mexico, Iran, Nigeria, the Philippines, Pakistan, South Korea, Vietnam, and Turkey. Similarly, HSBC Global Asset Management focuses on Colombia, Vietnam, Indonesia, Egypt, South Africa and Turkey.
MSCI publishes Frontier Market Indices which highlight 31 countries–a list which includes those featured by Goldman Sachs and HSBC GAM, as well as additional frontier markets such as Argentina, Jamaica, Eastern European nations, Botswana, Ghana, Kenya, Nigeria, Zimbabwe, and half a dozen Middle Eastern nations. Different agencies identify different countries in the category of "Frontier Markets", but there are arguably about forty countries around the globe which are perceived as such by investors.
Areas of Investment among Frontier Markets
Private Equity investments find their way into areas like infrastructure, telecoms, technology, consumer products and agriculture in emerging economies, rather than the previous focus in many areas on extraction industries like mining. The liquidity in these markets tends to be low, meaning it's not the best investment for those who anticipate a need to exit in a hurry. The majority of investment exits continue to be trade sales and so over the long term, growth in these economies can result in lucrative investments for anyone whose priority isn't high liquidity.
For a more in-depth discussion of the potential in frontier market investing see the article 'Frontier Markets & New Generation Investors' in the Perspectives section of our website.  To find our more about Frontier Market investing and the latest developments in using investments as a catalyst for social change, contact Geneva Capital S.A.